Events & News
REGISTRATION CLOSED


Dinner Meeting: Keeping the Lights On -- and Not Flickering

GUEST SPEAKER(S)
Delphine Hou, External Affairs Manager, CAISO
PROGRAM TOPIC
Volts, watts, amps, ohms – stay inside your tiny homes!
That's the mechanical engineer's mantra when faced with an electrical problem.
Vars? Reactive power? Real power? (Is there fictional power?) What is all of this stuff?
Fortunately for us, the California Independent System Operator (CAISO) – a nonprofit, public benefit corporation – is responsible for managing the flow of electricity across 80% of the California grid, and across the electrical boundaries that connect California with the rest of the western grid. Doing that job has always been challenging. However, with increasing amounts of renewable energy powering the grid, the job of not only making sure that the lights stay on – but also the job of making sure the voltage and frequency of that power stay steady – has gotten increasingly challenging.
Delphine Hou – the current External Affairs Manager for CAISO, and previously a lead market design specialist for CAISO - has agreed to explain this to all of us in terms that even a mechanical engineer (or a political science major) can understand.
Who should attend?
This event is organized by the Mother Lode Chapter of the Air and Waste Management Association. This event may be attended by students and their professors, and interested members and their colleagues. We welcome representatives of regulatory agencies, academia, industry, community and environmental groups, and the consulting community.
MLC Mailing List

If you are NOT an A&WMA member and would like to receive emails notifying you of upcoming Mother Lode Chapter events, news, and/or announcements, you can subscribe to our mailing list by completing the form below. You should receive an email confirmation within 24-hours after submitting your contact information. You must confirm your acceptance by clicking on the link contained in the email before you are officially added to, or removed from, the A&WMA-MLC Mailing List.
Join A&WMA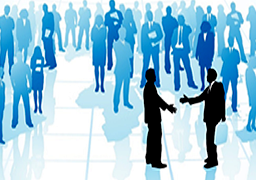 A&WMA provides programs and activities designed and conducted by environmental professionals for environmental professionals. Membership in A&WMA provides access to a worldwide network of individuals from industry, government, and the consulting, research, academic, and legal communities who engage in the exchange of technical and managerial information.
For more information on member services and benefits, visit the link below.
VISIT AWMA.ORG