Events & News
REGISTRATION CLOSED


Dinner Meeting: Local Perspectives on the Copenhagen Summit

GUEST SPEAKER(S)
Larry Greene, Air Pollution Control Officer/Executive Director, Sacramento Metropolitan Air Quality Management District
Christina Ragsdale, Communications Officer, Sacramento Metropolitan Air Quality Management District
PROGRAM TOPIC
Issues related to climate change and greenhouse gas emissions have come to dominate world attention regarding environmental issues. The most important international forum for discussing this issue in years was the United Nations Climate Change Conference in Copenhagen in December 2009. Major countries pledged emissions reductions, and the United States, China, India, Brazil, and South Africa drafted an accord that was noted but not adopted. Expectations for a major agreement with legally binding emissions reduction targets were not met. Much work remains to be done, and in North America most climate change plans are being developed at the regional, state and local level.
Larry Greene is the Air Pollution Control Officer and Executive Director of the Sacramento Metropolitan Air Quality Management District. Christina Ragsdale is the Communications Officer at the Air District. They both visited Copenhagen, Larry as an official delegate for his national air organization and Christina as an interested person observing the event.
Who should attend?
This event is organized by the Mother Lode Chapter of the Air and Waste Management Association. This event may be attended by students and their professors, and interested members and their colleagues. We welcome representatives of regulatory agencies, academia, industry, community and environmental groups, and the consulting community.
Questions?
If you any questions regarding this event, please contact Todd Sax at
todd.sax@arb.ca.gov
or (916) 229-0884.
MLC Mailing List

If you are NOT an A&WMA member and would like to receive emails notifying you of upcoming Mother Lode Chapter events, news, and/or announcements, you can subscribe to our mailing list by completing the form below. You should receive an email confirmation within 24-hours after submitting your contact information. You must confirm your acceptance by clicking on the link contained in the email before you are officially added to, or removed from, the A&WMA-MLC Mailing List.
Join A&WMA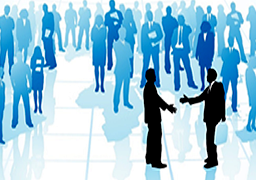 A&WMA provides programs and activities designed and conducted by environmental professionals for environmental professionals. Membership in A&WMA provides access to a worldwide network of individuals from industry, government, and the consulting, research, academic, and legal communities who engage in the exchange of technical and managerial information.
For more information on member services and benefits, visit the link below.
VISIT AWMA.ORG