Events & News
REGISTRATION CLOSED


Dinner Meeting: Aiming for Change: NACAA's Air Quality Recommendations to the Obama Administration

PROGRAM TOPIC
Catch a glimpse of what might develop during the new Obama administration! On December 16, 2008, the National Association of Clean Air Agencies (NACAA) made important recommendations to the Obama transition team on air quality issues. Now, NACAA is teaming up with A&WMA to provide an exclusive look. Learn how the recommendations were developed, which recommendations were well-received, and how the recommendations might be influencing policy a month after the new President's inauguration! Where do the state and local clean air agency directors see the air program progressing under the Obama administration?
Issues which will be discussed include:
Use of existing authorities under the Clean Air Act to address Global Warming
Control of HAPs from Electric Generating Units
Regulation of ocean-going vessels
MACT hammer issues
Reauthorization of Surface Transportation Legislation
California vehicle greenhouse standards
Revision of New Source Review rules
Science-based setting of national ambient air quality standards
Dealing with animal feeding operations
Handling area source MACT standards
Residual risk standards
Dealing with startup, shutdown, and malfunction emissions
Re-establishment of a positive working relationship with EPA
Who should attend?
This event is organized by the Mother Lode Chapter of the Air and Waste Management Association. This event may be attended by students and their professors, and interested members and their colleagues. We welcome representatives of regulatory agencies, academia, industry, community and environmental groups, and the consulting community.
Questions?
If you any questions regarding this event, please contact Todd Sax at
todd.sax@arb.ca.gov
or (916) 229-0884.
MLC Mailing List

If you are NOT an A&WMA member and would like to receive emails notifying you of upcoming Mother Lode Chapter events, news, and/or announcements, you can subscribe to our mailing list by completing the form below. You should receive an email confirmation within 24-hours after submitting your contact information. You must confirm your acceptance by clicking on the link contained in the email before you are officially added to, or removed from, the A&WMA-MLC Mailing List.
Join A&WMA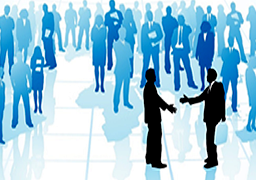 A&WMA provides programs and activities designed and conducted by environmental professionals for environmental professionals. Membership in A&WMA provides access to a worldwide network of individuals from industry, government, and the consulting, research, academic, and legal communities who engage in the exchange of technical and managerial information.
For more information on member services and benefits, visit the link below.
VISIT AWMA.ORG