MLC Mailing List
If you are NOT an A&WMA member and would like to receive emails notifying you of upcoming Mother Lode Chapter events, news, and/or announcements, you can subscribe to our mailing list by completing the form below. You should receive an email confirmation within 24-hours after submitting your contact information. You must confirm your acceptance by clicking on the link contained in the email before you are officially added to, or removed from, the A&WMA-MLC Mailing List.
Join A&WMA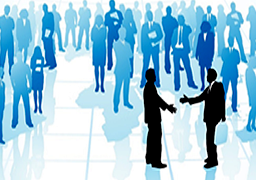 A&WMA provides programs and activities designed and conducted by environmental professionals for environmental professionals. Membership in A&WMA provides access to a worldwide network of individuals from industry, government, and the consulting, research, academic, and legal communities who engage in the exchange of technical and managerial information.
For more information on member services and benefits, visit the link below.
VISIT AWMA.ORG
X
Todd Sax
Chair, 2017 Term
Dr. Todd Sax has 22 years of experience in the environmental field focusing primarily on air quality and environmental health issues. He is currently the Chief of the California Air Resources Board's Enforcement Division where he oversees all ARB enforcement programs focused on stationary and mobile sources. Todd has also held various positions at the Air Resources Board working on mobile source emissions inventories, advanced technologies in the heavy-duty engine and vehicle sector, and environmental justice. In addition, he has worked in the private sector as a consultant and environmental engineer. Todd has served as the Chair of the Mother Lode Chapter of the Air and Waste Management Association since 2007.
X
Patrick Sullivan
Vice Chair, 2017 Term
Patrick Sullivan has over 26 years of experience in environmental consulting, specializing in Air Quality, Greenhouse Gas (GHG), Risk Assessment, and Landfill Gas (LFG) issues. He is a Senior Vice President and Managing Director for SCS's Consulting and Engineering Operations in the Southwestern U.S. He is also SCS's National Expert on the Clean Air Act, and oversees national disciplines for GHG and Risk Assessment. He has published and/or presented over 100 technical papers in industry publications and conferences.
X
Paul Miller
Treasurer, 2017 Term
Paul Miller is an environmental professional with more than 30 years of consulting experience. He worked as Manager of Air Quality Moving Laboratories for Environmental Measurements, Inc. from 1978-86. Since 1986 he has applied his background to CEQA and NEPA environmental assessments (working at EarthMetrics, Aspen Environmental Group, Environmental Science Associates (ESA), and the RCH Group). Mr. Miller is currently the Principal of Environmental Services at the RCH Group in Rancho Cordova. In this role he manages projects and mentors technical associates in the preparation of air quality, greenhouse gas emissions and noise analyses for a variety of CEQA projects.
X
Sam Pournazeri
Secretary, 2017 Term
Sam Pournazeri has a Ph.D. in Mechanical Engineering from the University of California, Riverside. Currently, Sam works at the California Air Resources Board as part of the EMFAC development team which was most recently responsible for nearly completely recoding EMFAC2014 in-house. In addition to being a core developer of the EMFAC model, he has provided emissions inventory expertise in support of a number of ARB's key policies including the Advanced Clean Cars regulation, Truck and Bus regulation, Phase I GHG standards, and Optional Low NOx standards. Sam has played an active role in A&WMA since 2012. He has served as a member of the Publications Committee representing the Young Professionals Advisory Council starting January 2014. He has also served as the chair of the A&WMA Orange County Chapter from January to June 2015 before he moved to Sacramento.
X
Bryan Clarkson
Director, 2017 Term
Bryan Clarkson has over 14 years of experience in the resource recovery industry managing environmental compliance and permitting for landfills, transfer stations, and compost facilities. As a Group Environmental Manager, he has been involved with Recology's operations in California, Nevada, and Oregon. Bryan's responsibility for managing the company's groundwater, surface water, and landfill gas programs, along with oversight of operational regulatory compliance, has enabled him to provide valuable knowledge during the permitting process. Prior to joining Recology in 2000, Bryan gained considerable experience in the hazardous waste industry enabling him to oversee Recology's designated and hazardous waste acceptance programs. Bryan received his Bachelor of Science in Managerial Economics from U.C. Davis and a Certificate in Land Use and Environmental Planning from U.C. Davis Extension.
X
Tracey Harper
Director, 2017 Term
Tracey Harper is an environmental professional with over 30 years of experience at the state and local level. Ms. Harper began her career at the California Air Resources Board with stints in the research, planning, enforcement and executive office levels with her last position as liaison to the South Coast and San Diego Air Quality Management Districts. She moved on to CalRecycle, formerly the California Integrated Waste Management Board, working as a liaison to local governments, developing policy, and acting as an advisor to the Chair. Ms. Harper moved onto Nevada County where she developed a new integrated waste management program and lead a successful effort to take the county and surrounding jurisdictions' diversion rate to above 50% in 5 years. Now Ms. Harper is back at CalRecycle charged with developing policy for textiles, tribes, and waste prevention. Ms. Harper received her Bachelor of Arts in Political Science-Public Service with her core work in Environmental Policy.
X
Gwen Pelletier
Director, 2017 Term
Gwen Pelletier is an Environmental Scientist and Project Manager with CDM Smith and is the air quality lead for Northern California. With over 15 years of experience in the air quality field, she provides clients with technical assistance on a variety of issues including CEQA/NEPA analyses, air dispersion modeling, health risk assessments, permitting, and emissions inventories for criteria pollutants, toxic air contaminants, and greenhouse gases. Gwen has experience with diverse client types, including aviation, wastewater treatment, energy, and the industrial sector. Gwen has served as a Director on the Mother Lode Chapter's Board for several years.
X
Crystal Reul-Chen
Director, 2017 Term
Dr. Crystal Reul-Chen brings her unending commitment to protecting human health and over 20 years of experience in the environmental field to A&WMA's Mother Lode chapter board. After exploring running her own business helping families reduce their exposure to toxic chemicals in the home environment, she recently returned to state service as CalRecycle's compost air emissions and composting technologies senior environmental scientist. With a doctorate in environmental science and engineering from UCLA and a bachelor's in environmental engineering sciences from MIT coupled with regulatory development at California's Air Resources Board and grassroots compost and recycling program management in North and South America, she possesses a breadth and depth of understanding of the complex air and waste management issues facing us today. After two years as secretary of the A&WMA's Mother Lode chapter, she is looking forward to continuing to contribute as a director on the board.
X
Gary Rubenstein
Past Chair, 2017 Term
A founding partner of Sierra Research, Gary Rubenstein has an extensive background in the air pollution control field, including all aspects of air quality planning, strategy development and analysis, emission inventory development, emission control system design and evaluation, and automotive emission control design. As one of the Senior Partners principally responsible for Sierra Research's activities related to stationary sources, he has supervised the preparation of control technology assessments, environmental impact reports, permit applications for numerous industrial and other development projects throughout the United States, and air quality licensing applications before the California Energy Commission. Prior to founding Sierra in 1981, Mr. Rubenstein spent eight years with the California Air Resources Board, joining the staff as a junior mechanical engineer and leaving as Deputy Executive Officer responsible for the technical direction of all Board activities. He has a B.S. degree in Engineering from the California Institute of Technology and is certified as a Qualified Environmental Professional by the Institute for Professional Environmental Practice.
X
Shannon Hatcher
Director, 2017 Term
Mr. Hatcher is an Air Quality, Climate Change, and Noise Project Manager for ICF International, formerly Jones & Stokes Associates, specializing in environmental impact analyses related to CEQA and NEPA. He has over 10 years experience as an environmental consultant with expertise in emissions and inventory development, air dispersion modeling and health risk assessments, and mitigation strategy identification and quantification. Shannon has extensive experience working on projects throughout the west coast and California and currently oversees the air quality practice for the ICF Northern California region.
X
Paul Hensleigh
Director, 2017 Term
Paul Hensleigh is the Deputy Air Pollution Control Officer (DAPCO) with the Yolo-Solano Air Quality Management District (YSAQMD). He has worked at the YSAQMD since 2000, and has been the DAPCO since 2005, where he currently oversees the engineering, planning, and compliance sections. He started at the YSAQMD as an engineer in the permitting group, and then worked his way up through the engineering division to become the DAPCO. Mr. Hensleigh has a Bachelor of Science in Electrical Engineering from San Diego State University, and prior to working at the YSAQMD, he worked as a permitting engineer at the San Joaquin Valley Air Pollution Control District for 3.5 years, and the Sacramento Metropolitan Air Quality Management District for 3 years. Mr. Hensleigh has been an Air & Waste Management Association (AWMA) member since 2000.