"Serving the environment by serving our members."
Welcome to the
MOTHER LODE CHAPTER
website of the
Air & Waste Management Association
The Mother Lode Chapter (MLC) of the Air and Waste Management Association has more than 50 institutional and individual members from industry, government, and consulting in the Sacramento and Northern California areas. We are environmental professionals who work every day to improve the environment of the Sacramento region.
Our goal is to foster an improved understanding of air pollution and waste management issues both among environmental professionals and in the public at large. To accomplish this we support local colleges and universities by providing speakers for environmental events, we provide educational grants to schools, and we sponsor educational meetings for our members.
The Air and Waste Management Association is a nonprofit, nonpartisan professional organization that provides training, information, and networking opportunities to more than 8,000 environmental professionals in 65 countries. The Association's goals are to strengthen the environmental profession, expand scientific and technological responses to environmental concerns, and assist professionals in critical environmental decision making to benefit society. We are a Chapter of the Golden West Section, which formed in 1984 to serve environmental professionals in Northern California.
MLC Mailing List
If you are NOT an A&WMA member and would like to receive emails notifying you of upcoming Mother Lode Chapter events, news, and/or announcements, you can subscribe to our mailing list by completing the form below. You should receive an email confirmation within 24-hours after submitting your contact information. You must confirm your acceptance by clicking on the link contained in the email before you are officially added to, or removed from, the A&WMA-MLC Mailing List.
Join A&WMA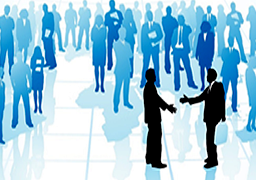 A&WMA provides programs and activities designed and conducted by environmental professionals for environmental professionals. Membership in A&WMA provides access to a worldwide network of individuals from industry, government, and the consulting, research, academic, and legal communities who engage in the exchange of technical and managerial information.
For more information on member services and benefits, visit the link below.
VISIT AWMA.ORG