Events & News
REGISTRATION CLOSED


Facility Tour: Tour of the Control Center of the California Independent System Operator

PROGRAM TOPIC
So, you turn on a light switch at home – and a power plant hundreds of miles away increases its production rate just a miniscule amount. How does it know that it needed to do that? And what happens when a few million people in California come home from work at about the same time, and do the same thing? And what happens if, during that same hour, a large cloud passes over a solar field in the California desert? And what happens if, at that same moment, a power plant in San Francisco has a hiccup and shuts itself down? If you've ever stayed awake all night worrying about things like that, this tour is for you.
We're pleased that we've been able to arrange a tour of the Northern California control center operated by the California Independent System Operator (ISO;
www.caiso.com
). The ISO is a non-profit, public benefit corporation created by state law; it opened its Northern and Southern California control centers in 1998. Based in Folsom, the ISO operates California's wholesale power system to ensure the reliable delivery of electricity throughout the state, covering 80% of the state's power grid.
Who should attend?
This event is organized by the Mother Lode Chapter of the Air and Waste Management Association. This event may be attended by students and their professors, and interested members and their colleagues. We welcome representatives of regulatory agencies, academia, industry, community and environmental groups, and the consulting community.
Questions?
If you any questions regarding this event, please contact Todd Sax at
todd.sax@arb.ca.gov
or (916) 229-0884.
MLC Mailing List

If you are NOT an A&WMA member and would like to receive emails notifying you of upcoming Mother Lode Chapter events, news, and/or announcements, you can subscribe to our mailing list by completing the form below. You should receive an email confirmation within 24-hours after submitting your contact information. You must confirm your acceptance by clicking on the link contained in the email before you are officially added to, or removed from, the A&WMA-MLC Mailing List.
Join A&WMA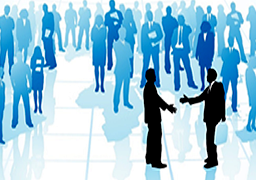 A&WMA provides programs and activities designed and conducted by environmental professionals for environmental professionals. Membership in A&WMA provides access to a worldwide network of individuals from industry, government, and the consulting, research, academic, and legal communities who engage in the exchange of technical and managerial information.
For more information on member services and benefits, visit the link below.
VISIT AWMA.ORG